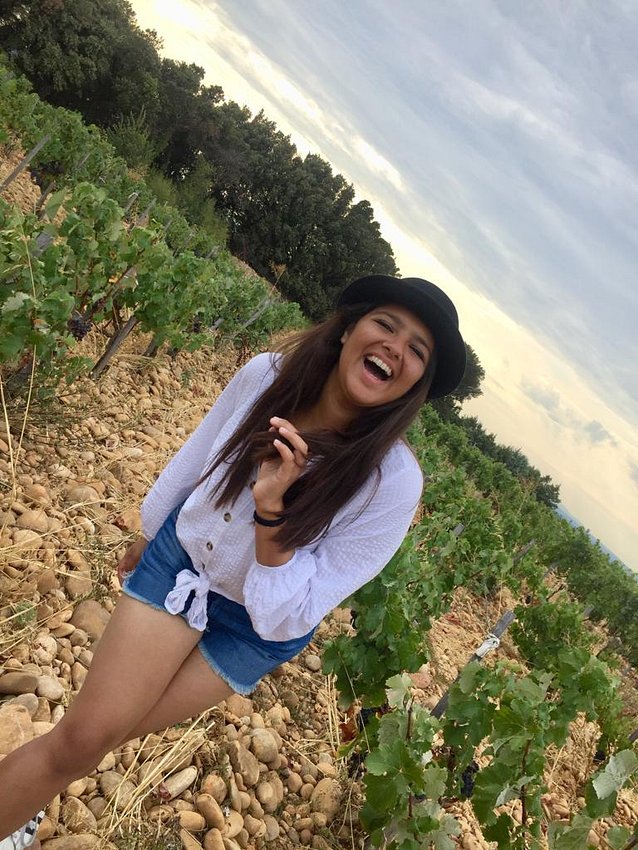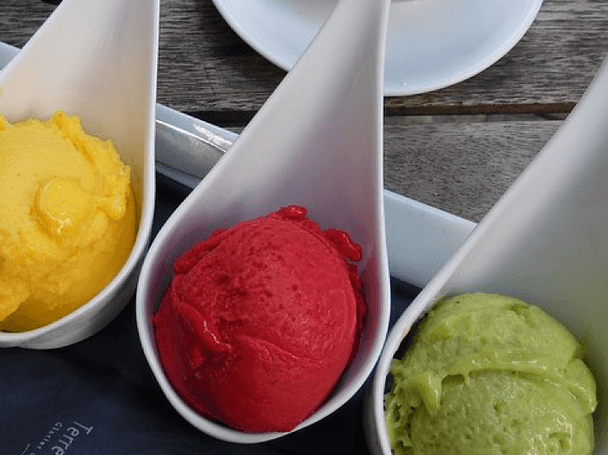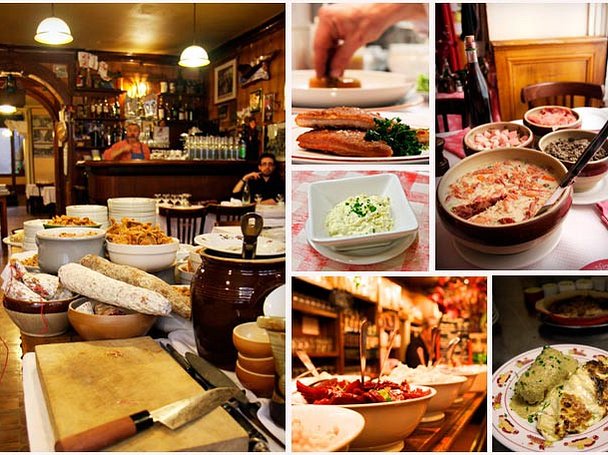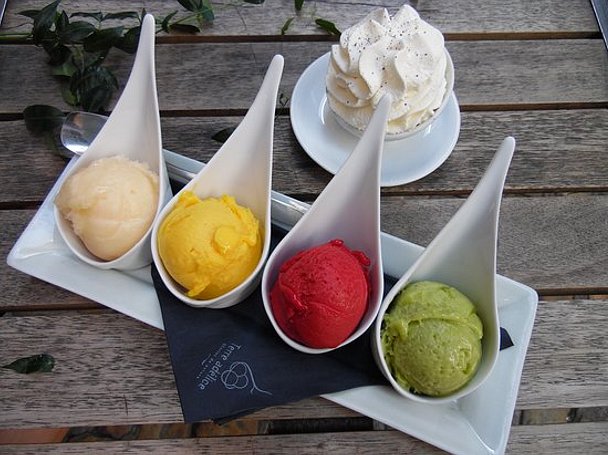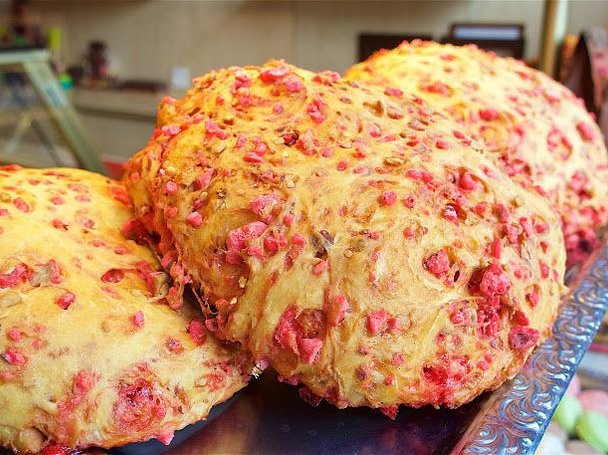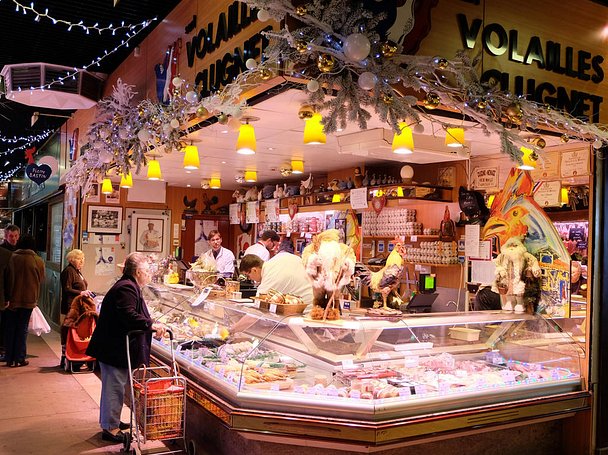 This indoor market is a food heaven or as some call it, a feast for the eyes. From locally sourced seafood and poultry to all kinds of cheese, wines from nearby regions and sophisticated patisseries and chocolates, take your pick! Just seeing the array of food will make you hungry.
Before coming to Lyon, I had no idea what Pralus was but then my chef at ENSP suggested that it has best brioche aux praline. So I decided to give it a try and it came out to be one of the best decision of my trip. The pink praline brioche didn't just look sumptuous, it was unbelievably delicious.
Lyon being the gastronomic capital of France has always been on my bucket list. From chicken liver cake to pistachio sausages, here you get all kinds of innovative stuff. With so much glory and magnificence, it's hard not to get caught up in their world of culinary extravagance. So much so, the answer to 'what to eat in Lyon' is endless. If you want, you could opt for a food tour or just explore on your own like I did.
WE at TWILIGHT ESCAPADES believe in encouraging travel bloggers and Influencers from all across the world to share their Travel and Culunary experiences with us for our travellers.
In this endevour of ours, we bring to you our BLOGGER FEATURED SECTION wherein we will share the travel, food and lifestyle experiences from different parts of the world.
Scroll below to meet TWISHA MOHIN, our featured blogger who shares her experiences from LYON in France where she went for a Culunary Course. Read on....
I'm just another girl with a heart of a wanderer.
I was sixteen when I first travelled abroad and I fell in love with travel. Meeting new people, eating local food, learning different languages, discovering fabled streets is a dream I am aspiring and living every moment. I consider myself very fortunate to understand the real essence and value of travel at an early age. To say that travel is my addiction would be an understatement. Beaches, cobbled walks, global signatures, humane wonders embrace me, talk to me…yes I am born to make this whole world my friend and to unite humanity in the bonds of pure love, camaraderie and universal happiness!
French food is a delight Thanks to Curnonsky, a famous culinary critic, the city has been known as the "world capital of gastronomy" since 1935. Today, it offers a choice between the gourmet charm of its famous "bouchons", the refined ambience of its large Michelin-starred restaurants, as well as its pleasant markets.
Explore this beautiful city with us! Contact Us Here for curating your desired trip to France OR see our Sample itinerary below.
Here's Terre Adelice, situated in the alleys of Vieux Lyon, serves the most innovative flavours when it comes to ice creams. From lavender to tomato-basil to goat cheese, the list is never-ending. It is hands down the best ice cream in Lyon! You can't go to Lyon and not have it
To familiarize you with the culinary scene in Lyon, the city is filled with bouchons, so much so that a trip to Lyon is incomplete without stopping by a bouchon in Vieux Lyon. Bouchons are restaurants serving traditional lyonnaise cuisine but before entering PLEASE read the menu carefully! Google and translate the menu in your language before you step in cause some of the dishes can make you reconsider dinning at a bouchon. At least that's what happened with me!
Travel Blogger, Student at Institute of Hotel Management India
Eating in Lyon - The Gourmet capital of France
Twilight Escapades's

Featured Blog
Eating in Lyon -

The Gourmet Capital Of France
Have a scoop

of Terre Adelice
Les Halles De Lyon -

Paul Bocuse
Stop at Pralus

for Praline Brioche