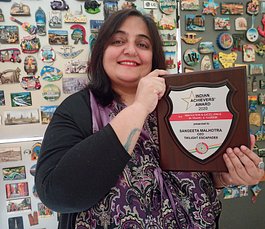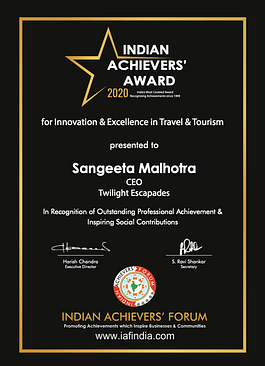 Sort By
Recently Added
Name A-Z
Name Z-A
Price Low-High
Price High-Low
Twilight Escapades is a boutique organization focused on creating everlasting travel experiences for our clients across the globe. We specialise in personalised service with handcrafted Itineries that suit every pocket & need. We provide Holiday Options in Budget, Comfort & Superior Catagory to ensure best of services and comfort for you as per your budget & need.

You can reach us for -
Customized Holiday Trips, Escorted Fixed Group Departures,Exclusive Honeymoon Packages,Destination Weddings & Special Occasions

We are a team of travel experts who work day and night tirelessly to create memorable vacations for our clients. Our focus is to provide holiday solutions that are exciting and relaxing at the same time for all age groups. Our escorted group tours are a big hit with senior citizens and solo travels who dont wish to travel in a priavte trip.
We encourage people to travel together & explore new places, relish local delicacies , spend time like locals embracing the customs of the places they travel and soaking in all that the journey has to offer. If you are a soul who is hungry to go on a journey to unseen lands, get personalised service, relish global cuisines and discover the pleasure of exploring different places, let us plan your next holiday trip.All you have to do is pack your bags and we take care of the rest!
Tell us what you want and let us create MAGIC for you!
Do checkout our TRAVEL page for holiday ideas and STORE for exciting souvenirs, collectables and travel accessories.
We are really excited to launch INDIA'S FIRST TRAVEL MYSTERY BOX subscription. Subscribe to our Mystery Box and get a unique box every month with Travel Collectables & Souvenirs! Plus FREE holidays, discounts and a lot more. Know more!
The Wanderer in us is restless again. Its time to travel. Come, Join us on our expeditions & escapades to various lands.

Till we meet again...Bon Voyage
Sangeeta Malhotra
Founder & CEO
Buy Souvenirs

& Collectables